Podcast
Cary F. Hall is... America's Health Insurance Advocate®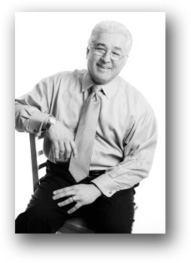 After eleven years as a broker and advisor to companies and individuals facing the complexities of analyzing and selecting health coverage, Mr. Hall has achieved a solid reputation of expertise in his field. His powerful drive and dedication to "myth-busting" has established him as a voice of authority informed Americans should consider.
Mr. Hall is a familiar voice to radio listeners via his top-rated weekly radio show. The Health Insurance Advocate covers topics about, and provides information regarding:
Individual and Family Health Insurance
Group Coverage
Funding of Benefits
Student Health Insurance
Long Term Care Insurance
Medicare Supplement /Medicare Advantage
Life and Disability Insurance and more
The topic of health care is becoming more and more of an issue for all Americans. The Health Insurance Advocate's growth in listener ship is evidence of this interest and concern. As America's health insurance advocate, Cary F. Hall brings an expertise and understanding to help his audience become better informed and therefore able to make better decisions.