How to Prepare for Personal Emergency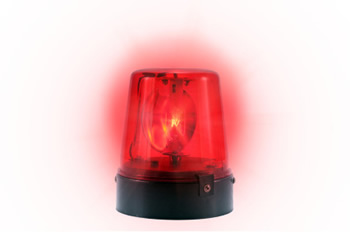 Usually the only time you think about how prepared you are if an emergency should arise is when you're confronted with one. "Don't wait until it's too late".
Planning ahead of time for whatever emergency and having a contingency plan is always worth the work. Think about what should happen if you are unable to be there for your family, pets, employer/employees and whoever counts on you on a daily basis. This emergency planner is to assist in making decisions and plans ahead of time so, when the time comes, you are prepared and able to concentrate your efforts on your emergency situation.
At Notification Services we are committed to making sure that in the unlikely event of a personal emergency the proper individuals will be notified to make sure all your life obligations are taken care of. In order to take full advantage of our service and to make sure you are prepared in the event of a personal emergency we recommend you follow these guidelines:  
List out your schedule on a weekly basis and track who relies on your attendance.
Kids:  Do you drive them to school? Pick them up from school? Do they have after-school or weekend activities? Who needs to be home with your children if you can't be?
Actions: Have at least one responsible adult who can be contacted. Make sure to have an up to date schedule. If your children's school will not release your kids to anyone but a relative, have a letter on file for an alternate person to act on your behalf. It's best to have more than one person to fill in.
Elder Care: Are you responsible for the care of an elderly parent, relative, or neighbor? 
Actions: There are many Home Service businesses that can fill in for those times when you are unable. Best practice is to research one in your area and get acquainted with their services, staff, and procedures.
Pet Care: Especially for those who live alone with their pet, nobody knows they're on their own unless you or a service can do so.
Actions:  Finding a friend or relative to fill in for emergencies will allow you to concentrate on your situation. However, if you do not have anyone, there are many pet sitting services available. One of these is a trusted partner of MNS; Pet Sitters International has locations worldwide and is accustomed to filling in when an emergency arises.
Alternate home entry: Have an emergency plan for entry into your home is needed for those caring for children, pets, and elderly/disabled individuals.
Actions: Either keep a hidden key with its whereabouts known, or provide a key to a trusted individual.
Provide us with all of your important contacts that you want notified in the event you are unable to communicate. This includes spouse, relatives, friends, an alternate person or service to watch your child, pet care, elder care, primary physician, etc.
Provide us with your pertinent medical conditions, allergies, taking prescription or non prescription medications. This information is voluntary but we strongly recommend you provide us your primary physicians contact phone number and emergency number in the Medical Conditions section so we can forward that on to emergency personnel.
Alert ALL of your contacts that in the event you are in an emergency situation our call center will be contacting them. Provide a list of all contacts to those you have on file for your emergency contingency. This way they would be allowed to interact with one another and help schedule responsibilities.